Phoenix Property Service Co., Ltd. was established as part of Country Garden Group.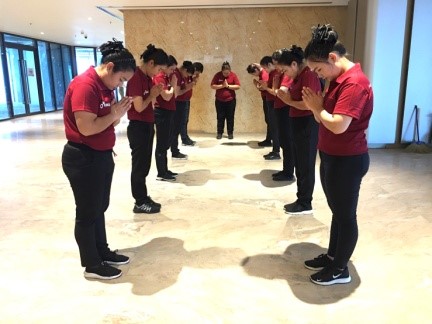 Staff with CGS quality standard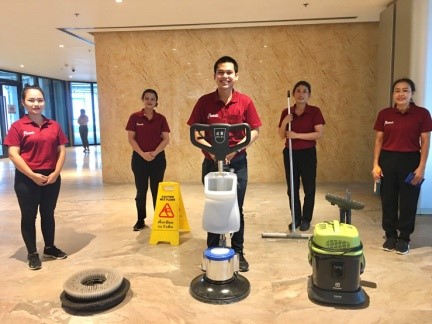 Phoenix Property Services Co., Ltd. provide a standard full range of cleaning services by development and training professional staff for select the tools, cleaning equipment, cleaning solution etc... Including quality cleaning system and obtained the CGS standard. Phoenix Property Services Co., Ltd. has gained the trust of each institution. We are ready to provide the cleaning service by standard to all customers.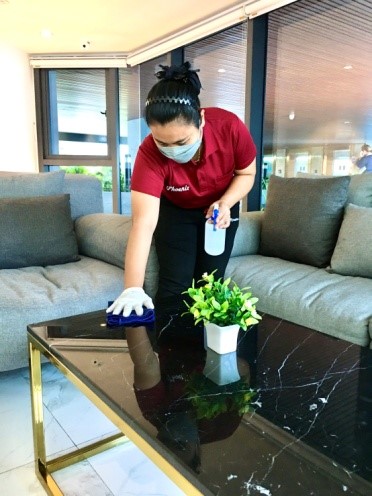 BPST provide quality cleaning services for each institution, villa, condominium, manufacturing and contracting to office building, factory and branches. For example, floor scrubing, wash carpet, room cleaning, etc. We will be using modern equipment and quality detergents for cleaning.

Otherwise, BPST also provide Long-term or Monthly Housekeping services. We will dispatch the staff by training and verify the staff before we provide cleaning service.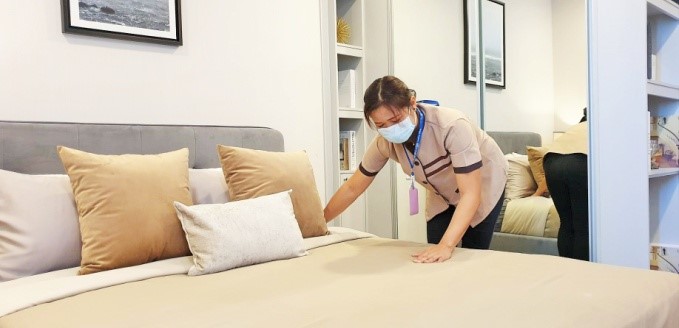 We provide comprehensive HOME CARE services and residential cleaning services
Cleaning service for living room, bedroom, toilet, kitchen, and common area.
Sweep, wipe, wash dishes, throw rubbish, change bedsheet, save objects (Except for Work at Hight).
Wipe clean for all kinds of furniture and equipment.
Wipe clean for the glass of the internal building (clean the place which we could clean to).
Flick, sweep, wipe, and suck dust in the service area.
Looks orderliness after cleaned the furniture.
Clean for cabinets, shelves, drawer etc...
Wipe, wash and clean the containers.
Clean the toilet and sanitary ware in the toilet.
Sort out and take care of tidiness before hand over clean work.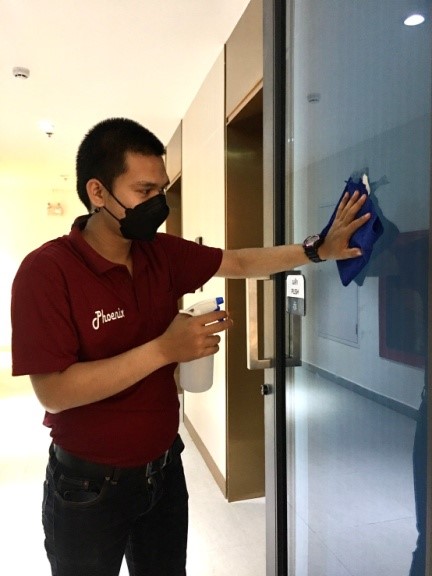 Clean service for the glass, curtains, and partition
Dusting off the dust stuck in the glass included wipe and scrub the aluminum frame according to the windows and the doors. Using modern cleaning equipment and high-quality detergent to wipe the glass. About the dust stuck to curtains and partitions will use the vacuum cleaner for cleaning meticulously, as well as cleaning the carpet surface with Spray Extraction System for disinfection and deodorization.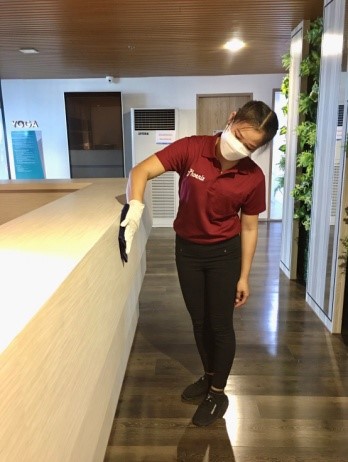 Cleaning service for office and furniture
Let the cleanliness to be another impression for you with the high-quality cleaning team from Phoenix Property Service. We could clean the dust and dirt that was stuck on the equipment in the office. As well as use the cleaning detergent and cream to wipe the part that cannot be wiped by water. Make sure the germs cannot spread from air-conditioner. That would be the identity of the corporates.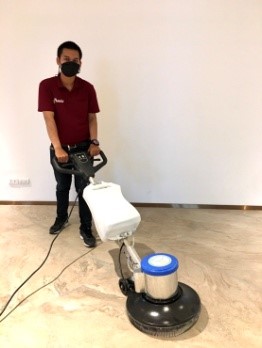 The cleaning methods have different due to the floors having many types. Not only rubber tile, terrazzo flooring, mosaic flooring, ceramic tile flooring, slate flooring, marble flooring, wood flooring, parquet flooring, but also clay tile flooring etc... Phoenix Property services also has cleaning process for flooring. Comprehensive and covering almost all types of flooring.